History has repeated itself, again. Looks like PM Najib had his balls fried. He should really start planning his long vacation as the future of Barisan National appears rather bleak. BERSIH 3.0 showcased the banal Malaysian government is not simple. Today, they say apple. Tomorrow they will say durian. Next week they declare no such fruits existed. Malaysian political arena is like a cock-fighting match. Full of drama, colourful and twisted.
On 28 April 2012, BERSIH 3.0 has met with another vile finale. Aside from the unnecessary
razor wires
around Dataran Square which was a banned venue, the Malaysian police had used
water canons
and
tear gas
to disperse crowds. The Malaysian police has made a fatal mistake and caused public furore. There were contradicting reports between the Malaysian government and the Bersih organisers. Bersih organisers claimed that it was a peaceful sit-in protest until it was hijacked by agent provocateurs at Dataran Merdeka. If we were to look at how Bersih had managed to galvanise rallies in 35 countries and 85 locations, this was indeed successful. On the other hand, the Malaysian government claimed that BERSIH 3.0 participants broke the law as they breached the barricades
and attacked policemen.
After every BERSIH rally, each generation, people are becoming more emboldened to challenge the police as the stand-off continues. One thing's for sure, the opposition should stay away from influencing the outcome of electoral reform.
Role of civic societies have made people engage, interact and involve in decision making process in public affairs with the hope that change can occur before the elections. Civic awareness in Malaysia has unquestionably influence BERSIH rally and represent a profession. Through social movements it shows there is a growing voice in public affairs and people push forward their agenda and demand political legitimacy from the Malaysian government. The mass protest worked and has been capable of galvanising massive collective action peacefully throughout the world. The main demand for BERSIH is simply to call for a clean and fair elections for the people and the country.
About 40,000 people attended the BERSIH 1.0 rally on November 10, 2007, and the number of participants for the BERSIH 2.0 rally on July 9 last year increased by 10,000 people, even after the police had sealed the city. It showed that BERSIH has enhanced its capacity to mobilise. It was reported some 80,000 participants had taken part in BERSIH 3.0 last Saturday at Dataran Merdeka alone.
BERSIH 1.0, was a flashpoint as it created an impact in subsequent rallies. The demographic made up of unanimous people from all walks of life. In BERSIH 2.0, there was an impasse between the people and the government. The Malaysian government had declared that BERSIH was illegal. Water canons and tear gas were used to disperse the crowds in 2010. In BERSIH 3.0, initially the Malaysian government appeared eager to repair the image of the government through several policy changes. Home Minister, Datuk Hishammudin had given his word that BERSIH sit-in demonstration will go on as planned as it would pose no security concern to the government.
Tattered image of Barisan National
The image of the ruling coalition have been charred after BERSIH 3.0. The Malaysian government will have to follow the people's choice. Reluctance to electoral
reform
may cause a disadvantage to the ruling coalition. Electoral reform is very important in building a culture and society. So, this is how the future of the world will be. People will demand for more transparency and they will dabble into government's affairs as ultimately their lives wil be affected by these policies. Seems like Najib's government will need to postpone the election again to a later date.
Impact of Bersih on Singapore
The use of the social media in proletarian movements permits the public to redefine the venerable adage of strength in numbers. Most importantly, it emboldens the people to be engaged citizens, blind to distance and colour. However, many argue that "soft protest" is an anemic replica of the commitment required on the ground, along with its prospective risks. However, BERSIH have proven that online protests can be easily translated into action, thanks to the mighty digitial pen.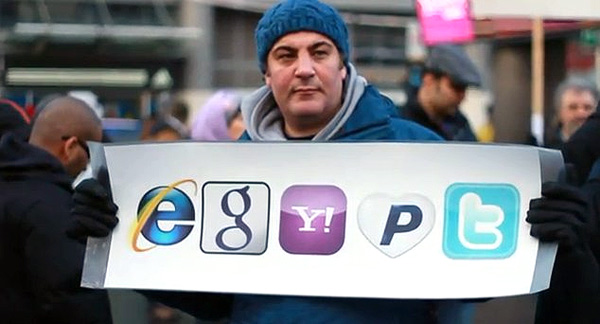 Cynicism towards the "old guard" is mounting, especially amongst young voters who have grown impatient at the mainstream media bias and marginalisation throughout their lives. If the demands of the younger generation are not met, they will retaliate and throw their antics around like a spoiled-brat until the authority relent or gives up.
We have witnessed Arab and Malaysian Spring, Singapore's turn has yet to come.